Get the 'sharpest', cheapest tools at My Tool Shed
May 16, 2019
Power tools, hand tools, tool accessories, hardware, work wear, security, lighting, screws, nails and more can be found under one virtual roof at My Tool Shed.
They have invested a lot of time creating a website that's straight-forward, with refined product categories for different job types and informative product pages, to help trade professionals or DIY enthusiasts decide on the right tool for the job
Unlock in excess of 30,000 products in this 'one-stop-shop' online for many trade professionals and DIY enthusiasts. Or pop into the real store, just ten minutes outside North London, and talk to the team direct.
My Tool Shed has built excellent relationships with top manufacturers such as DeWalt, Makita, Stanley and more to give you the best deals, the biggest ranges and all the information you need to make an informed choice when shopping with them.
Get the right garden tools from My Tool Shed
Whether you're a professional landscaper or a newbie home gardener, it's important to be prepared with the right equipment. Sometimes handheld tools just don't cut the mustard – or the hedges – and it might be time to up your game with garden power tools. They could make it easier to create the landscape of your dreams. So, here a are a few garden essentials to stick in your shed…
Lawn mower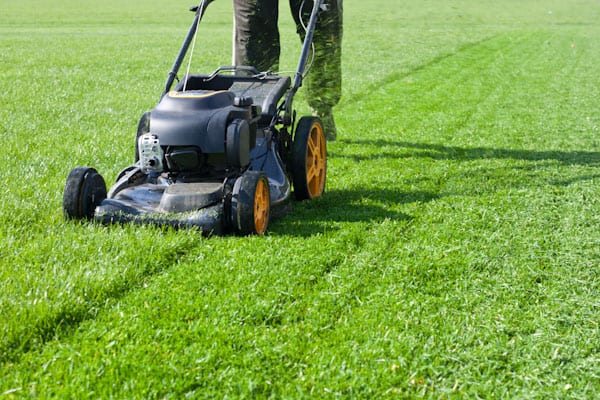 Perhaps the most obvious, but definitely the most necessary power tool in any garden is the humble lawn mower.
With plenty of different types to choose from – including cylinder, rotary and hover – there's one to fit each and every project. Each work with varying levels of lawns, with rotary lawnmowers great for the average-sized garden. Hover lawnmowers, on the other hand, are lightweight and easy-to-use, perfect for gardens with edges and borders.
Hedge trimmer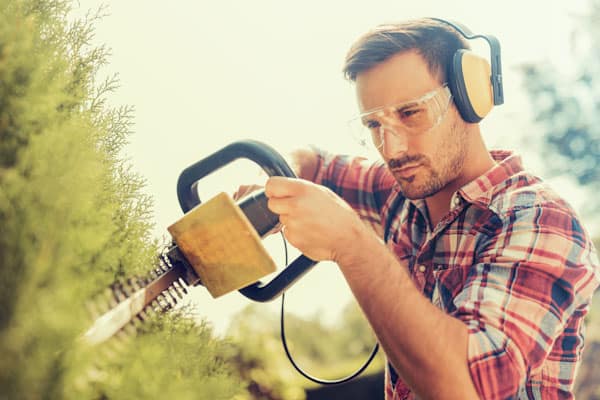 Another essential power tool is the hedge trimmer. With a hedge trimmer in your arsenal, you can save bundles of time and energy rather than using shears to cut hedges by hand. So, you can keep your garden neat and tidy all year round.
When choosing a hedge trimmer, check the blade length as this will correlate to how fast it cuts. Heavy-duty blades will make it easier to cut those thicker, trickier branches – helping you to maintain a beautiful arrangement.
Pressure washer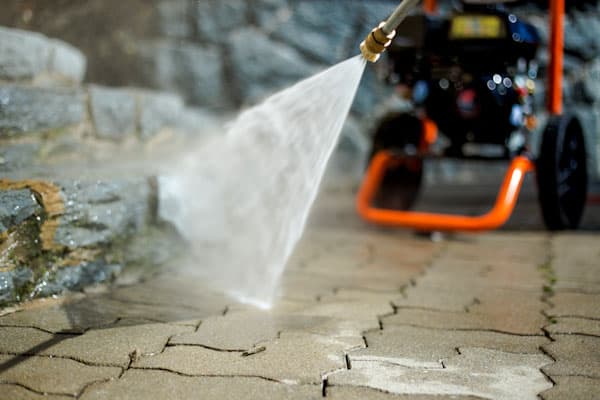 If you want to make your garden look spick and span come summertime, then it's time to invest in a pressure washer.
This power tool makes it quick and easy to clean away built up dirt and grime. It's perfect for washing decking, siding and patios that haven't seen the sun in a while. Pressure washers come in varied sizes dependent on your needs and you can choose between cold and hot water washers. Hot washers are great for professionals dealing with particularly hard to clean areas.
Leaf blower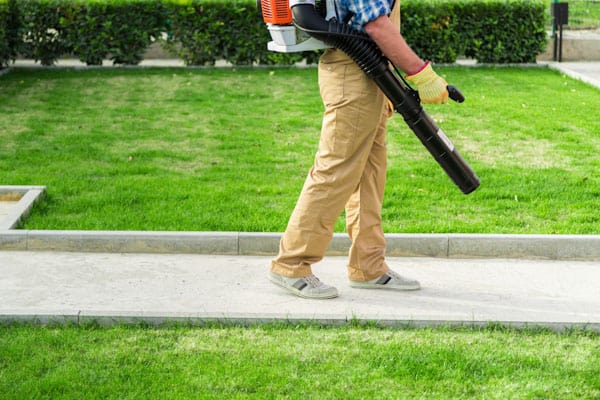 Blast away the worries of winter and the fall of leaves with the handy leaf blower. A perfect power tool for both professional landscapers and novice gardeners.
Put away the time-consuming rake and instead opt for this powerful piece of equipment. Clear the debris and leaves from your garden with adjustable air deflectors and speed controls.
Chain saw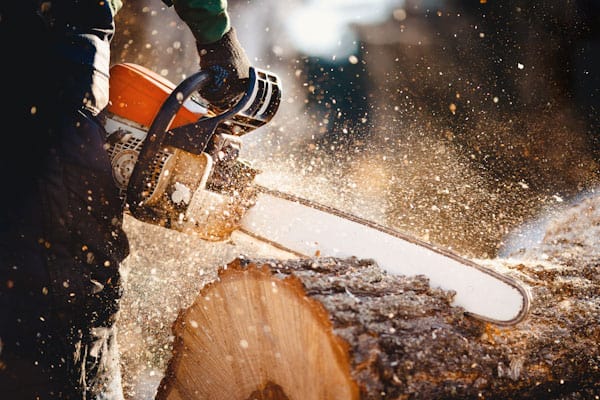 If you're after a power tool to make landscaping more efficient and stress-free look no further than chain saws. Perfect for cutting large trees, branches and trimming out of control shrubbery.
Be aware that chain saws do require frequent sharpening and look out for a wrap-around handle for the most secure grip.
Strimmer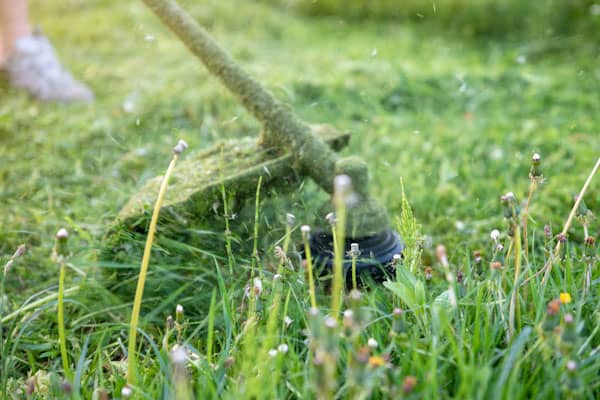 A handy power tool for any garden is the strimmer. Great for tackling undergrowth or edging around borders and driveways. All the hard to reach places where the lawnmower can't reach, a curved or straight strimmer will get up close and personal.
Pick one with an ergonomic handle to ensure comfort and safety. Perfect for any size garden.
Great service for tool-lovers
Recognised for its competitively low prices, excellent customer service and reliable delivery times, My Tool Shed has now become one of the fastest growing tool websites in the UK.
The friendly customer services team are also ready to answer any queries, five days a week, to give you that extra peace of mind.
Many of the products qualify for next day delivery or a premium Saturday delivery. You can also collect direct from the store in Welham Green, Hertfordshire – approximately 10 miles from North London. My Tool Shed is open Monday to Thursday 7.30am to 4.30pm and Friday 07.30 to 4pm.
Drivers Club members can enjoy free delivery on orders over £50 from now until 16 June 2019.
Why not join and grab this deal – and many others?


Download Drivers Club now from your app store and start finding 1,000s of UK forecourts to help you find fuel fast, enjoy great monthly offers and keep up to speed on the latest motoring news.