All-new Vauxhall Corsa 'nearing release'
May 01, 2019driversclub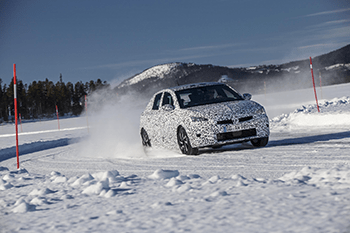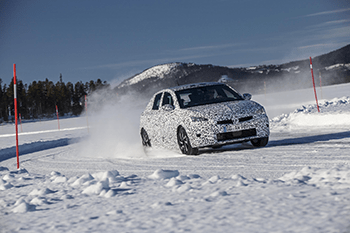 Vauxhall has announced its all-new fifth-generation Corsa is 'nearing release' after the model completed winter testing and tuning in Swedish Lapland.
The all-new Vauxhall Corsa is expected to receive its full release this summer.
Rising to the challenge
The new Corsa is primed to become the manufacturer's most efficient to date, with pre-production models having demonstrated outstanding performance. Indeed, the fifth-generation model has shed ten per cent of its weight in comparison to its predecessor and this has had a significant impact on handling, performance and fuel efficiency.
Meanwhile, enhanced features include refined electronic stability, traction control and anti-lock brake systems, while the model will be offered with a hybrid, battery-support option for the first time in 2019.
The new Corsa was put through its paces in the challenging conditions of Lapland this month, undergoing winter testing just 40km south of the Arctic Circle – the harsh conditions of minus 30 degrees Celsius proved an excellent way to ensure the model will continue to perform even in the toughest environments.
More detailed specifications for the new fifth-generation Corsa are expected to be released in the coming months.
Jess Wort, marketing manager at Drivers Club News, comments: "The fifth-generation Vauxhall Corsa will surely prove popular with UK buyers. Let's just hope they never face the same temperatures of minus 30 here in the UK."
Get your FREE Drivers Club fuel-finder app – let's go.
Fast, easy refuelling is only the start. Log on and get your FREE Drivers Club fuel-finder app, plus exclusive offers. For you, your family & your friends.