Aston Martin begins work on DB4 GT Zagato Continuation
April 11, 2019driversclub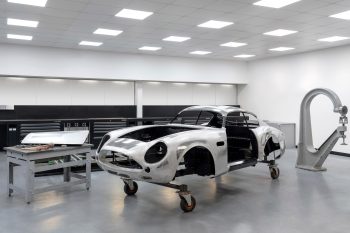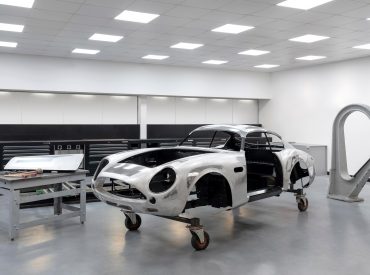 As part of Aston Martin's upcoming centenary celebrations, the acclaimed marque has begun design of its new DB4 GT Zagato Continuation model.
Originally built in the 1960s, the DB4 GT Zagato is undergoing a dramatic revamp for the 21st century.
Handcrafted elegance and stunning performance
Just 19 models were built of the original and Aston Martin will pay homage to this fact in creating the same number again for the new Continuation version.
It promises to be an exquisitely handcrafted vehicle, but will make use of the latest design technologies and techniques to pull out all of the stops.
The DB4 GT Zagato Continuation will feature a Tadek Marek-designed straight-six cylinder engine, sitting beneath a lightweight chassis and thin-gauge aluminium body panels.
It will deliver 380 bhp to the rear wheels through a four-speed manual transmission and performance is expected to be breathtaking.
President of Aston Martin WorksPaul Spires commented: "We are bringing all of our hand-craftsmanship and expertise to bear in building these 19 Continuation cars, sympathetically incorporating the very latest engineering advancements and performance enhancements, but remaining true to the purity and authenticity of the original design."
The new DB4 GT Zagato Continuation will have a price tag in excess of £6 million and first deliveries to customers are expected by Q3 this year.
Jess Wort, marketing manager at Drivers Club News, comments: "Aston Martin are one of the biggest names in automotive design, so to see one of their most iconic models receiving a dramatic overhaul as part of the company's 100-year celebrations is a real treat for all lovers of the brand."
Get your FREE Drivers Club fuel-finder app – let's go.
Fast, easy refuelling is only the start. Log on and get your FREE Drivers Club fuel-finder app, plus exclusive offers. For you, your family & your friends.