Bentley's third-gen Continental GT is 'the definitive luxury grand tourer'
August 31, 2017driversclub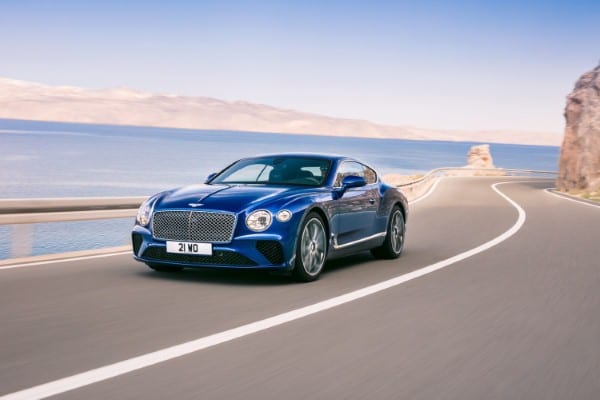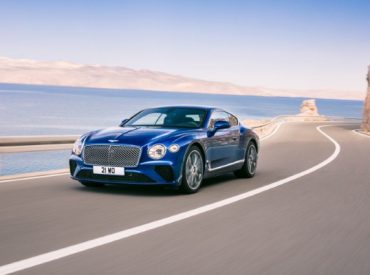 Few car brands are more high-end than Bentley and few Bentleys are more premium than the Continental GT.
The car that even Bentley itself labels 'the definitive luxury grand tourer' has been reimagined and the first official images and details of the new third-generation model have just emerged online.
As with every Bentley, it has been designed, engineered and built in Britain, and combines spirited performance with handcrafted luxury and cutting-edge tech to shape what Bentley considers to be the finest grand tourer ever produced.
Powered by a new six-litre twin-turbocharged W12 TSI engine with 626bhp and twinned to a dual-clutch eight-speed automatic gearbox, the new Continental GT can barrel up to 62mph in 3.7 seconds with a top speed of 207mph; that's the kind of pace you'd expect from an Audi R8.
The stiff but lightweight body is 80kg lighter than its predecessor while the engine has been relocated further back to improve weight distribution and achieve a driver-focused, dynamic performance.
Looks-wise, the Continental has retained the familiar design with the key signature lines of the original Continental whilst incorporating elements of the well-received EXP 10 Speed 6 concept car. Its profile is longer and lower partly due to the front wheels being pushed 135mm further forward. This allows the bonnet to be extended and the nose to be lowered.
It'll ride on monstrous 21-inch wheels as standard, with 22s also available, while buyers can choose from 17 exterior colours, with up to 70 hues available in the extended range. On top of that, they can pick from 15 luxurious carpet options, eight different handcrafted veneers and 15 choices of interior trim hide.
Wolfgang Dürheimer, chairman and chief executive of Bentley Motors, said: "The new Continental GT encapsulates our desire to innovate as well as celebrate our heritage and take the Bentley ownership experience to the next, unparalleled level."
Stephen Hasley, brand manager at Petrol News, comments: "Bentley has been the leading name in luxury grand touring for almost a century and the third-gen Continental GT suggests that will remain the case for another hundred years."
Get your FREE Drivers Club fuel-finder app – let's go.
Fast, easy refuelling is only the start. Log on and get your FREE Drivers Club fuel-finder app, plus exclusive offers. For you, your family & your friends.