Breathtaking new DBX gets the 'Q by Aston Martin' treatment
February 26, 2020driversclub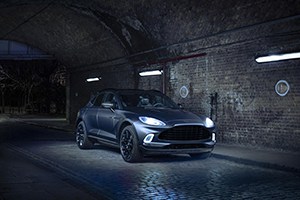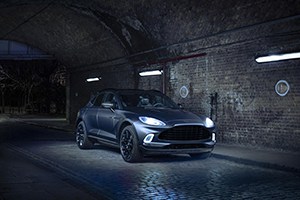 Aston Martin continues to update its vehicle line-up for 2020 and is now all set to wow buyers with the launch of its range-topping DBX, which has undergone the esteemed 'Q by Aston Martin' treatment.
Offering bespoke customisation to buyers, 'Q by Aston Martin' adds another layer of luxury to what is already a fantastic vehicle.
Exclusive design and feature options
Aston Martin's award-winning in-house design team pride themselves on delivering a customer-led service, ensuring every aspect of a model can be updated, tweaked and amended to fully meet each customer's expectations.
Three levels of bespoke refinement are available – Commission, Collection and Accessories – with Commission allowing every aspect of the model to be tailored precisely to the client's needs.
Marek Reichman, Aston Martin's executive vice president & chief creative officer, said: "While our designer specifications previously demonstrated an incredibly broad range of choice and expression from our existing palette of colours and materials, 'Q by Aston Martin' offers the tools to those who have an uninhibited desire to push the boundaries of what is achievable."
With that in mind, the first DBX to undergo such a transformation has now been completed and the results are something special, indeed.
Everything you'd expect from a bespoke design
This latest DBX with design by 'Q by Aston Martin' brings a range of bold new features that draw on the "darker side" of the marque to enhance the vehicle's inherent sleek nature and poise.
Gloss black paintwork and new 22-inch gloss black painted wheels have been added to the exterior styling of the model, while inside is where the real magic has taken place.
The interior furnishing has been overhauled using Obsidian Black leather, while a bespoke diamond-patterned satin chrome aluminium jewellery pack has been added as well.
A unique carbon fibre finish completes the look, with the central piece machined from a solid block consisting of 280 individual layers of carbon fibre and laid meticulously by hand.
"Of course, the example shown today is just one sphere of inspiration that can be explored," Mr Reichman concluded, "but with DBX providing the ultimate canvas to bring a vision to life, I fully expect to see a wide and broad variety of creations over the coming months."
Amy King, SEO and Social Manager at Drivers Club News, comments: "The options really are endless when it comes to customisation under 'Q by Aston Martin', so we fully expect some fantastic new DBX variations to come out of this latest launch for the brand."
Get your FREE Drivers Club fuel-finder app – let's go.
Fast, easy refuelling is only the start. Log on and get your FREE Drivers Club fuel-finder app, plus exclusive offers. For you, your family & your friends.