Britain's potty-mouthed motorists swear every 2.4 miles
November 29, 2018driversclub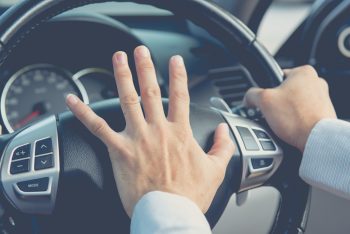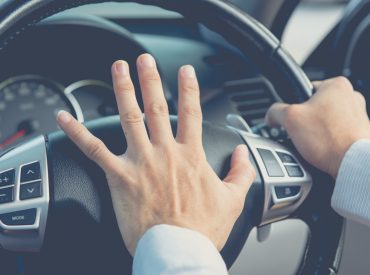 Every motorist is guilty of spouting expletives from behind the wheel every once in a while, but new research has revealed just how prevalent potty-mouthed motoring can be.
Apparently, the average driver swears 41 times for every 100 miles travelled; that's once every 2.4 miles.
This means that over a month's worth of commuting to and from work, the typical motorist will curse 152 times on average. Similarly, parents doing the school run will blurt out a naughty word at least once every day.
The research, commissioned by Hyundai, uncovered a concerning knowledge gap too, with a whopping 84 per cent being unaware that cursing or making rude gestures at fellow motorists counts as 'disorderly behaviour' and could result in a fine.
Nine in ten of the UK adults surveyed for the research admitted to swearing when behind the wheel.
Parents were deemed to be the most controlled, with 61 per cent saying they don't swear when children are in the vehicle. Additionally, 45 per cent revealed they substitute swear words with 'friendlier' versions, such as 'fudging hell' or 'what a plonker' when they are with the kids.
Anyone who tries to avoid swearing behind the wheel should probably stay away from the M25. The 117-mile motorway encircling almost all Greater London was identified as the road most likely to make those polled curse, followed by the M6 and the M1.
When asked what was most likely to make you swear whilst driving, the most common answer was being cut up by another driver. Second place was when someone almost causes a collision when changing lanes, followed by seeing a fellow driver texting.
Indicator neglect, high beam lights, driving too slowly, and not being thanked for kind acts were other high-ranking sweary bugbears.
Jess Wort, marketing manager at Petrol News, comments: "Driving in 2018 can be very stressful so it's unsurprising that so many motorists spout off with a bit of potty-mouthing."
Get your FREE Drivers Club fuel-finder app – let's go.
Fast, easy refuelling is only the start. Log on and get your FREE Drivers Club fuel-finder app, plus exclusive offers. For you, your family & your friends.