Details revealed for track-focused McLaren Senna GTR
March 14, 2019driversclub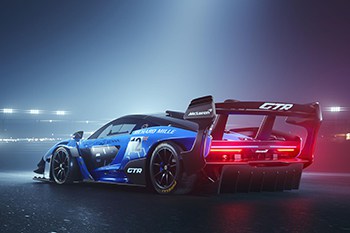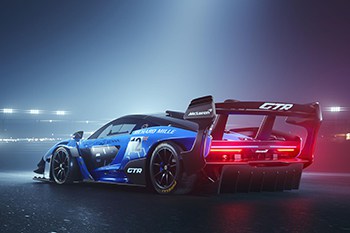 Just 12 months after its original concept, Mclaren has unveiled the first details of its new Senna GTR model.
Focused specifically on track performance, the vehicle is the manufacturer's tour de force in racing optimisation.
Delivering the ultimate racing experience
Describing the model as "uncompromised, unconstrained and unshackled", the Senna GTR has been developed without the constraints of having to be a road legal model.
As a result, McLaren state that the new vehicle will "lap faster" than any model outside of the company's Formula 1 team, highlighting the stunning performance and outright racing capabilities it provides.
It features McLaren's 4.0-litre twin turbocharged V8 engine, which is capable of delivering 814 bhp and 800 Nm of torque. The vehicle has also been aerodynamically optimised, ensuring it takes every straight and corner with equally consummate ease.
Mike Flewitt, chief executive officer at McLaren Automotive, commented: "The McLaren Senna GTR is a perfect example of our determination to bring our customers the ultimate expression of track driving performance and excitement."
He added that the 2018 concept revealed just how far the marque could go in racing optimisation, but this latest iteration pushes the boundaries even further.
"We have pushed the limits of what is technically possible to advance circuit driving capability to another level entirely," Mr Flewitt concluded.
Just 75 models are to be produced by McLaren, all of which have been pre-sold. The price tag for each is £1.1 million plus taxes.
Jess Wort, marketing manager at Drivers Club News, comments: "The Senna GTR is a true track-focused racer and it shows in its stunning performance and racing pedigree."
Get your FREE Drivers Club fuel-finder app – let's go.
Fast, easy refuelling is only the start. Log on and get your FREE Drivers Club fuel-finder app, plus exclusive offers. For you, your family & your friends.