Fastest-ever CUPRA launched in the UK
March 14, 2019driversclub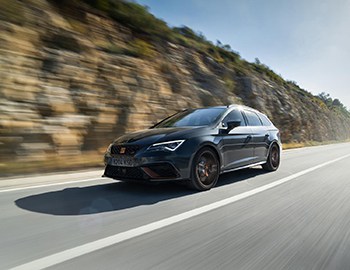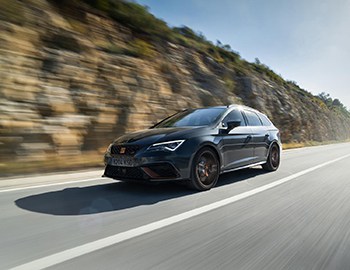 SEAT UK has announced the launch of the brand's fastest-ever model – the special edition Leon CUPRA R ST.
Speed and sleek styling
The new CUPRA R ST features the manufacturer's 2.0 litre TSI engine and will be capable of a zero to 62 mph sprint in 4.5 seconds. It also incorporates SEAT's dynamic traction control 4Drive system and will have a top speed of 155 mph.
Meanwhile, the exterior styling of the model is sleek and sharp, while inside it offers a refined driving experience, complete with matte black fittings and upholstery, set off with copper accents.
"The Leon CUPRA R ST represents our ability to make unique, exciting cars with the most advanced technology ready for the most demanding and diverse of drivers," commented Antonino Labate, director of strategy, business development and operations at CUPRA.
He argued the design is the "amalgamation of the brand's experience in motor racing" and  an ability to "seamlessly mix performance and functionality".
The new CUPRA R ST will cost £37,975 OTR and just 150 models are to be produced.
An optional ABT tuning pack will be available for an additional £500, boosting the model's power output from 300PS to 370PS.
Jess Wort, marketing manager at Drivers Club News, comments: "The Leon CUPRA R ST is sure to be a popular model for lovers of speed and performance. It's a shame that so few will be produced by the manufacturer, making this a rare model for UK buyers."
Get your FREE Drivers Club fuel-finder app – let's go.
Fast, easy refuelling is only the start. Log on and get your FREE Drivers Club fuel-finder app, plus exclusive offers. For you, your family & your friends.