Fastest Kia ever stuns tennis' world number one Rafael Nadal
January 29, 2018driversclub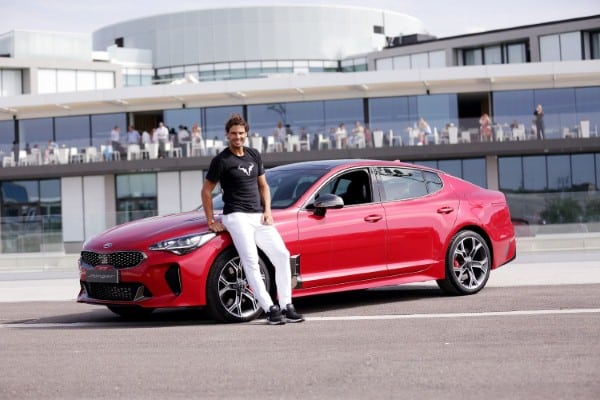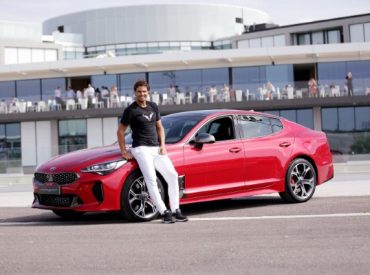 Fast cars raise heart rates, it makes perfect biological sense. The higher the horsepower, the quicker the whip, the faster your blood will be pumping around your body.
One person you'd expect to be accustomed to high octane excitement and an elevated heart rate is tennis star Rafael Nadal.
However, it seems that even the current world number one isn't immune to the effects of the raucous Kia Stinger – the Korean brand's most potent car to date.
We've told you plenty about the Stinger in the past – how the range topping Stinger GT S can exploit its 365bhp 3.3-litre V6 to hit 62mph in 4.7 seconds – and now it has emerged that the gran turismo also has the ability to excite one of the world's top sports stars.
While at the wheel of the Stinger GT S, Nadal's heart rate soared to 175bpm – almost three times a second and only 11bpm short of his on-court peak.
The Spaniard compared his emotions at the wheel with those he experiences during a tennis match, saying: "The Stinger is a totally different car compared to previous Kia vehicles. You feel the emotion of driving such a powerful car.
"You feel the power and, when you accelerate, you perceive the energy the car has. It's a spectacular vehicle."
Of course, you'd expect this kind of lip service from someone who has been a brand ambassador for Kia Motors since 2004, but those heart rate figures don't lie.
Stephen Hasley, brand manager at Petrol News, comments: "The Stinger may soon be world number one in its own right after being shortlisted in the 2018 European and World Car of the Year. It was also named 'best performance car' at the 2018 UK Car of the Year Awards last month [https://www.petrolnews.co.uk/which-car-deserves-to-be-crowned-uk-car-of-the-year-2018/]."
Get your FREE Drivers Club fuel-finder app – let's go.
Fast, easy refuelling is only the start. Log on and get your FREE Drivers Club fuel-finder app, plus exclusive offers. For you, your family & your friends.