Ferrari reinvigorates the V12 Spider with new 812 GTS
September 20, 2019driversclub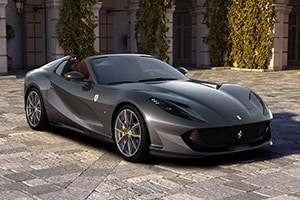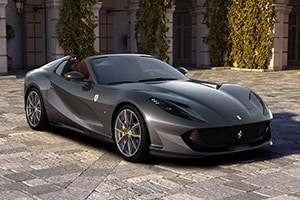 Ferrari is renowned for creating some of the most breathtaking and fastest cars on the planet, so when the marque says it is reinventing a classic, we all stand up and pay attention.
That's precisely the case with the new 812 GTS, which will be the first V12 Ferrari Spider for 50 years.
Reinventing an absolute classic
Making its last appearance in 1969, 2019 will be the year when the Spider returns to its V12 heritage.
The Italian manufacturer has confirmed this will be the most powerful Spider to date, with the model based on the latest 812 Superfast.
It brings stunning performance and sublime looks, with Ferrari's engineers having worked hard to ensure the new 812 GTS offers the same exacting performance as the coupe version.
Indeed, the new Spider model delivers zero to 100 km/h in under three seconds and can sprint to a top speed of 340 km/h – that's more than 211 mph.
Meticulous attention to detail means the vehicle has been finely tuned in terms of both its aerodynamics and engine to deliver the best possible driving experience for all those lucky enough to get behind the wheel.
Steve Clarke, marketing manager at Drivers Club News, comments: "The Spider is an iconic model and one of the best cars on the planet, so for Ferrari to announce its V12 makeover is a real treat for all lovers of the brand."
Get your FREE Drivers Club fuel-finder app – let's go.
Fast, easy refuelling is only the start. Log on and get your FREE Drivers Club fuel-finder app, plus exclusive offers. For you, your family & your friends.