'Free car for every England goal' giveaway costs Auto Trader £156k
July 08, 2018driversclub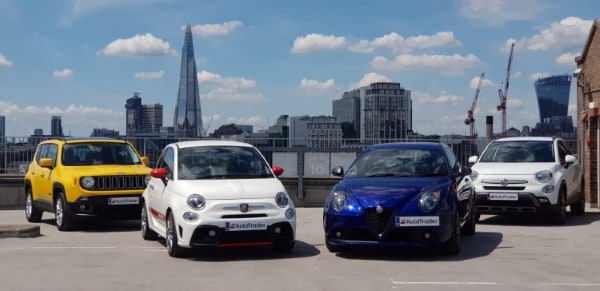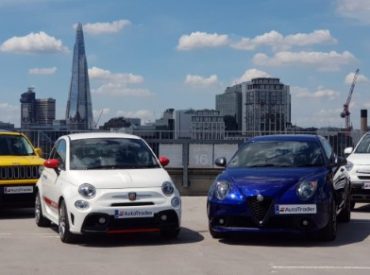 England's progress in the 2018 FIFA World Cup has unquestionably lifted the spirit of the nation, but someone at Auto Trader HQ may be regretting the tie-in promotion.
The online car marketplace has been giving away a new car for every England goal scored and ahead of reaching the semi-final, England's scoring success had cost Auto Trader a whopping £156,135.
That cash has gone on two Jeep Renegades, three Abarth 595s, two Alfa Romeo Mitos and two Fiat 500Xs.
All the lucky eight car winners had to do was post #AutoTraderGoals on social media whenever England scored a goal (not counting the agonising shootout against Columbia).
Goals from Harry Maguire and Deli Alli against Sweden means the tournament has hit Auto Trader for a few more thousand pounds.
One of the winners so far is Imogen Ryan, a 24-year-old paediatric nurse from Reading, who bagged herself an Alfa Mito for Harry Kane's goal in the 57th minute against Columbia.
"I was crying with joy when I found out I had won," she said.
"I'm 17 weeks pregnant and we desperately need a new car – so to win one in this way after such a dramatic end to the game was beyond a dream."
Comments from Auto Trader suggest the promotion has hit their bottom line harder than they could've ever expected.
"It's fair to say that when we started this competition, we didn't anticipate England would score so many goals," said Lei Sorvisto, brand director for Auto Trader.
"We've given our finance director a few headaches along the way, but we're thrilled for all of the competition winners and we're fully behind the England team to bring it home."
Stephen Hasley, brand manager at Petrol News, comments: "Here's hoping England continue to find the back of the net all the way to World Cup glory. It's coming home."
Get your FREE Drivers Club fuel-finder app – let's go.
Fast, easy refuelling is only the start. Log on and get your FREE Drivers Club fuel-finder app, plus exclusive offers. For you, your family & your friends.