Ginetta unveils all-new Akula supercar in Geneva
March 07, 2019driversclub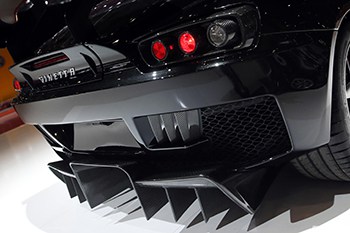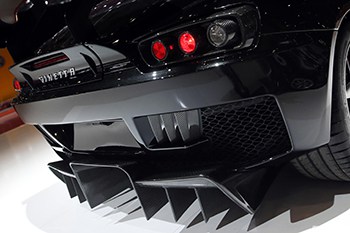 Famed for its commitment to hand-built racing excellence, Ginetta is moving away from the track and has showcased a new luxury supercar at this year's Geneva Motor Show.
Named Akula, meaning 'shark' in Russian, the model is imposing and impressive, and sure to be a highlight of this year's event.
Sleek, powerful and imposing
Offering an authentic racing experience, the Akula will undergo a limited production run of just 20 vehicles in 2020. Indeed, it will be a rare and exclusive vehicle, with 60 per cent of the cars already pre-sold.
It's easy to understand why, as well. The Akula features Ginetta's 575bhp V8 powertrain and weighs less than one tonne (940 kg), making it both lightweight and powerful.
Responsive handling is assured through the marque's racing pedigree and aerodynamic design. The model has been sculpted to cut through the air, mirroring the shark as it cuts through the water to capture its prey.
Ginetta chairman Lawrence Tomlinson said: "We're a small company but we pack a punch, and our customers should be the ones who truly benefit from that.
"We compete with other manufacturers on the race track, but with our supercar we're offering something different and aimed at those who want a true connection with the brand that built their car."
He added that the original concept was to be build something "truly individual".
The Ginetta Akula will be available for purchase in the UK for £340,000 OTR.
Jess Wort, marketing manager at Drivers Club News, comments: "Ginetta have outdone themselves with the new Akula. It's sure to be a standout attraction at this year's Geneva Motor Show."
Get your FREE Drivers Club fuel-finder app – let's go.
Fast, easy refuelling is only the start. Log on and get your FREE Drivers Club fuel-finder app, plus exclusive offers. For you, your family & your friends.