Honda Civic gets aggressive layer with Sport Line trim
December 04, 2018driversclub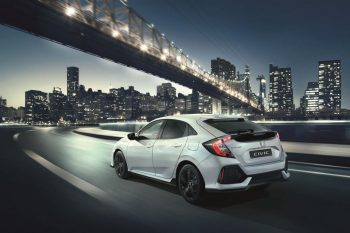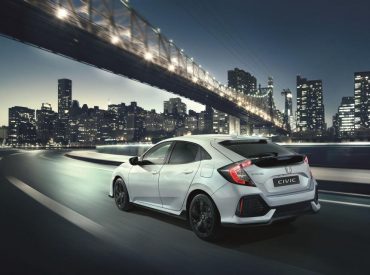 The Honda Civic isn't a car that struggles to express its various personalities.
With frugal, efficient diesel engines, it can play the role of cost-effective yet stylish company cruiser.
Yet in its Type R guise, it locks horns with hot hatch icons like the Ford Focus RS and VW Golf R.
Honda has managed to strike a happy medium though with its latest variant. The Civic Sport Line uses a single-litre 128bhp engine, linked to a manual or CVT gearbox, and bolts on additional features and styling over the standard range.
A more dynamic and sleek appearance is achieved thanks to a high-gloss black finish on the lower front and side skirts, rear diffuser, window surrounds and door mirror caps.
Inside, there's a unique and bespoke black leather seat, detailed with red stitching, exclusive to the Sports Line model.
There's all sorts of gadgets and tech too. The Sport Line uses the SR grade as a starting block, so there's dual-zone air con, adaptive cruise control, motion adaptive electronic power steering, high-beam support, privacy glass, Bluetooth, reversing camera, city brake active system and a seven-inch touchscreen.
Finally, you can choose between white, red and blue with prices starting from £22,445.
Phil Webb, head of car at Honda UK, commented: "This special edition Civic is a fantastic addition to our current line up, and will make for a great ending to 2018 for Honda UK.
"The Sport Line will be popular with those looking for something a little more distinctive and individual and we look forward to it hitting dealer forecourts in the run up to Christmas."
Jess Wort, marketing manager at Drivers Club News, added: "Not everyone had more than £30k to splash on a Type R and may have to consider things like running costs. Thankfully, the Sport Line Civic does a little bit of both, which is sure to have its appeal."
Get your FREE Drivers Club fuel-finder app – let's go.
Fast, easy refuelling is only the start. Log on and get your FREE Drivers Club fuel-finder app, plus exclusive offers. For you, your family & your friends.