Land Rover Defender back from the dead with fastest model yet – but only 150 will be built
January 15, 2018driversclub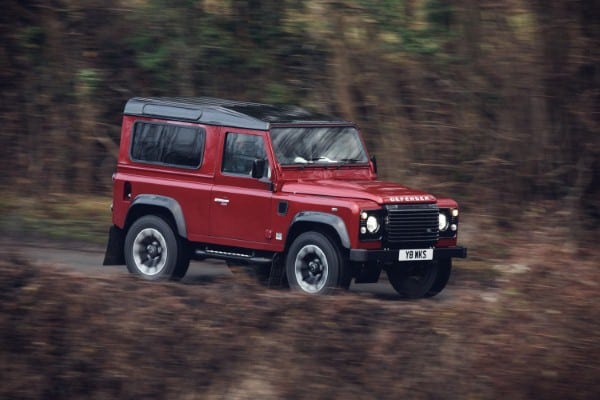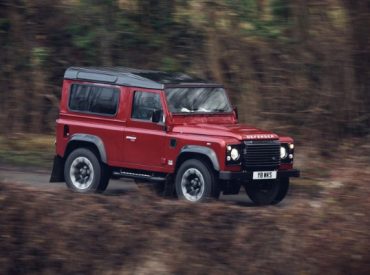 A new limited-edition high-performance Land Rover Defender has been revealed to mark the 70th anniversary of the Land Rover marque.
The Defender's 67 years of production came to an end back in January 2016 and, although we all knew it would make a comeback, few could have predicted Land Rover to return with the fastest and most powerful Defender ever.
Powered by a naturally aspirated five-litre petrol V8 engine, the 399bhp Defender Works V8 can clear a zero to 60mph sprint in 5.6 seconds, picking up pace until it hits a limited top speed of 106mph.
This special SUV will come with an eight-speed ZF automatic transmission, uprated brakes and handling kit (springs, dampers and anti-roll bars), as well as exclusive 18-inch diamond-turned Sawtooth alloy wheels and 265/65 R18 all-terrain tyres. It will be available with two wheelbases – the 90 and the 110 – although exact measurements haven't been clarified yet.
Full potential released
While this most raucous of Defenders signals a triumphant return, it will only be temporary, with production capped at 150 units; oh, and prices start at £150,000.
Tim Hannig, director of Jaguar Land Rover's Classic division, said: "It's fitting that we've been able to release the full potential of the iconic Defender, whose much-loved shape remains synonymous with Land Rover, 70 years since it was seen in public for the first time."
Mr Hannig revealed that the possibility of a V8 Defender was being discussed as far back as 2014, when the standard model was still in full production.
"We knew the demand was there for a powerful and fast Defender," he added.
"The Land Rover authenticity is the ultimate finishing touch for discerning clients purchasing these collector's edition Defenders."
Stephen Hasley, brand manager at Petrol News, comments: "The Defender is back and it's meaner than ever before. This special edition model is little more than a stopgap ahead of the inevitable next-gen Defender and that's why we're all the more excited for its proper return."
Get your FREE Drivers Club fuel-finder app – let's go.
Fast, easy refuelling is only the start. Log on and get your FREE Drivers Club fuel-finder app, plus exclusive offers. For you, your family & your friends.