Long-awaited Toyota Supra leaked in spy shots
December 17, 2018driversclub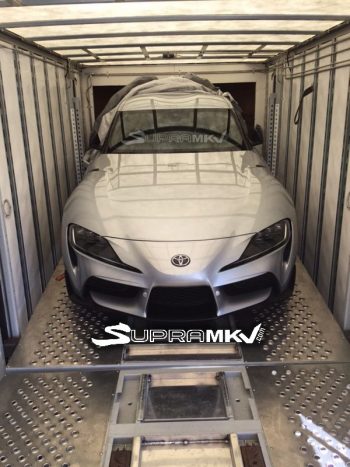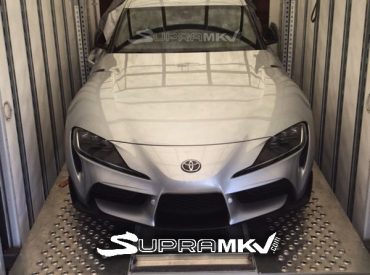 We've missed the Toyota Supra since it disappeared back in 2002. The GT86 temporarily eased our hankering for a Toyota sports car when it launched in 2012 but the coupe was no replacement for the super Supra.
The opening days of 2019 will deliver just that with the Detroit Motor Show set to provide the stage for the long-awaited fifth-gen Supra, ahead of launching in the first half of the year.
There's reason to be excited this week though after spy shots of the new Supra surfaced on a fan forum. The image shows the car in a transporter with a white cover peeled back to reveal the model's front end.
While the shot only reveals the front half of the Supra, it's enough to confirm that the car's look will remain close to what we saw with the previous concept and prototypes.
The revived Supra has been developed alongside the new BMW Z4 and will share parts with the two-seater roadster, such as BMW's M Active limited-slip differential.
Additionally, one engine option available in Toyota's new fixed-roof coupe will be a BMW-sourced three-litre straight-six engine with a power output of around 340bhp. Power is sent to the rear wheels via an eight-speed ZF automatic transmission.
Previous leaks have suggested that Toyota will offer the Supra with a choice of turbocharged four-cylinder and six-cylinder engines, three different wheel sizes and a trio of trim levels.
It will also feature 50:50 weight distribution with a body comprising steel and aluminium. It is expected to tip the scales at around 1,500kg, which would make it 250kg heavier than the GT86 yet 14kg lighter than the fourth-generation Supra.
Despite being developed alongside the Z4, chief engineer for the project Tetsuya Tada told Autocar that the two cars will significantly differ from each other, especially in terms of handling.
He told the car mag: "They are two different cars. We didn't start by finding common parts. We worked on our own ideas to see what cars we wanted to create, then we shared ideas to identify where we can share common parts."
Jess Wort, marketing manager at Drivers Club News, comments: "After 17 years away and considering its relationship with the Z4, expectations are understandably high for the new Supra. We hope it delivers."
Photo: supramkv.com
Get your FREE Drivers Club fuel-finder app – let's go.
Fast, easy refuelling is only the start. Log on and get your FREE Drivers Club fuel-finder app, plus exclusive offers. For you, your family & your friends.