Maserati 5000 GT was 'undisputed star' of the Turin Motor Show
December 02, 2019driversclub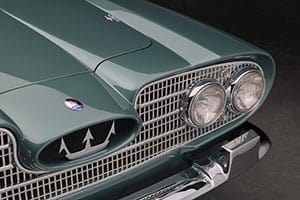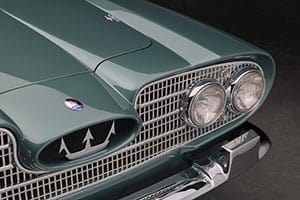 Maserati is a name synonymous with flair and style, so it's no surprise to learn that the 60th anniversary celebration of the Maserati 5000 GT took centre stage at this year's Turin Motor Show.
The model was the standout attraction at an event that was in no short supply of amazing cars, especially given the fierce competition that comes from Italian marques like Lamborghini and Ferrari.
Breaking down the 5000 GT
The Maserati 5000 GT was originally built due to a request by Reza Pahlavi, then Shah of Persia, who test drove Maserati's 3500 GT in 1958, but asked that the model be given more oomph.
Due to the complications of boosting the power to meet the requirements of the Shah, it wasn't so much a conversion but a full redesign that resulted in the birth of the 5000 GT.
Known today by this nickname, the Shah of Persia continues to amaze car lovers around the world. Indeed, only three models of this variant were ever produced.
To mark this year's 60th anniversary, it's therefore fitting to pay homage and respect to this awesome vehicle that was born of the whims of royalty but has truly stood the test of time in terms of driver appeal.
Steve Clarke, marketing manager at Drivers Club News, comments: "The Maserati 5000 GT is a beautiful vehicle that has a stunning and interesting heritage. It's great to see such classic models still amazing the crowds in the 21st century."
Get your FREE Drivers Club fuel-finder app – let's go.
Fast, easy refuelling is only the start. Log on and get your FREE Drivers Club fuel-finder app, plus exclusive offers. For you, your family & your friends.