Mitsubishi Eclipse Cross – not a car to be cross about
February 04, 2019driversclub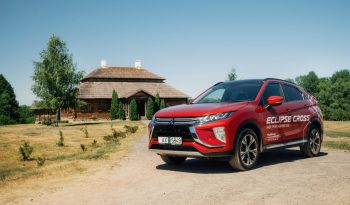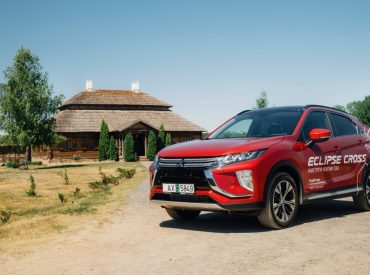 The words 'eclipse' and 'cross' may have been heard quite a bit this last week, mostly from people who got up in the early hours of Monday (21st January) to see the eclipse of the moon and were left feeling very cross when the clouds got in the way.
However, they will not have been the only ones with these words on their lips. The Mitsubishi Eclipse Cross has just passed the landmark of 80,000 global sales and that's only the existing versions. This year will see some exciting new updates that will be even more exciting than seeing the moon turn blood red, as several new versions emerge.
It's the first time Mitsubishi has entered the SUV market and, like Rolls Royce, it has done so with great success. We have certainly been impressed by it, so it's good news to say the least that the updated Eclipse Cross will be even better.
Among the new features will be machine-finished 16-inch alloy wheels for the Eclipse Cross 2, active yaw brake control available on the two-wheel driver versions of the car, auto-dimming rear-view mirrors on the Eclipse Cross versions 3 and 4, and onboard "Mitsubishi Connect" telematics in the Eclipse Cross Black Connected Edition.
There's no announcement of anything blood red like a moon in eclipse, but if you fancy something with Lightning Blue pearlescent paint, this will be available across the range. There will also be Black Edition variants, although there will be just 500 of them, so buyers will have to move fast.
Of course, the Eclipse Cross still has all the qualities that made it so popular in the first place – the sharp appearance, the driveability and the strong performance on rough roads. Not for nothing was it named the RJC Car of the Year 2019 by the Automotive Researchers' & Journalists' Conference of Japan.
So while some astronomers are cross about the eclipse that got away, this particular Eclipse just keeps on coming.
Jess Wort, marketing manager at Drivers Club News, comments: "We loved the Mitsubishi Eclipse Cross when it first came out, and the 2019 additions mean there are some even more attractive choices now on the market."
Get your FREE Drivers Club fuel-finder app – let's go.
Fast, easy refuelling is only the start. Log on and get your FREE Drivers Club fuel-finder app, plus exclusive offers. For you, your family & your friends.