MITSUBISHI MOTORS IN THE UK PARTNERS WITH PACIFIC RUGBY PLAYER WELFARE
October 18, 2017driversclub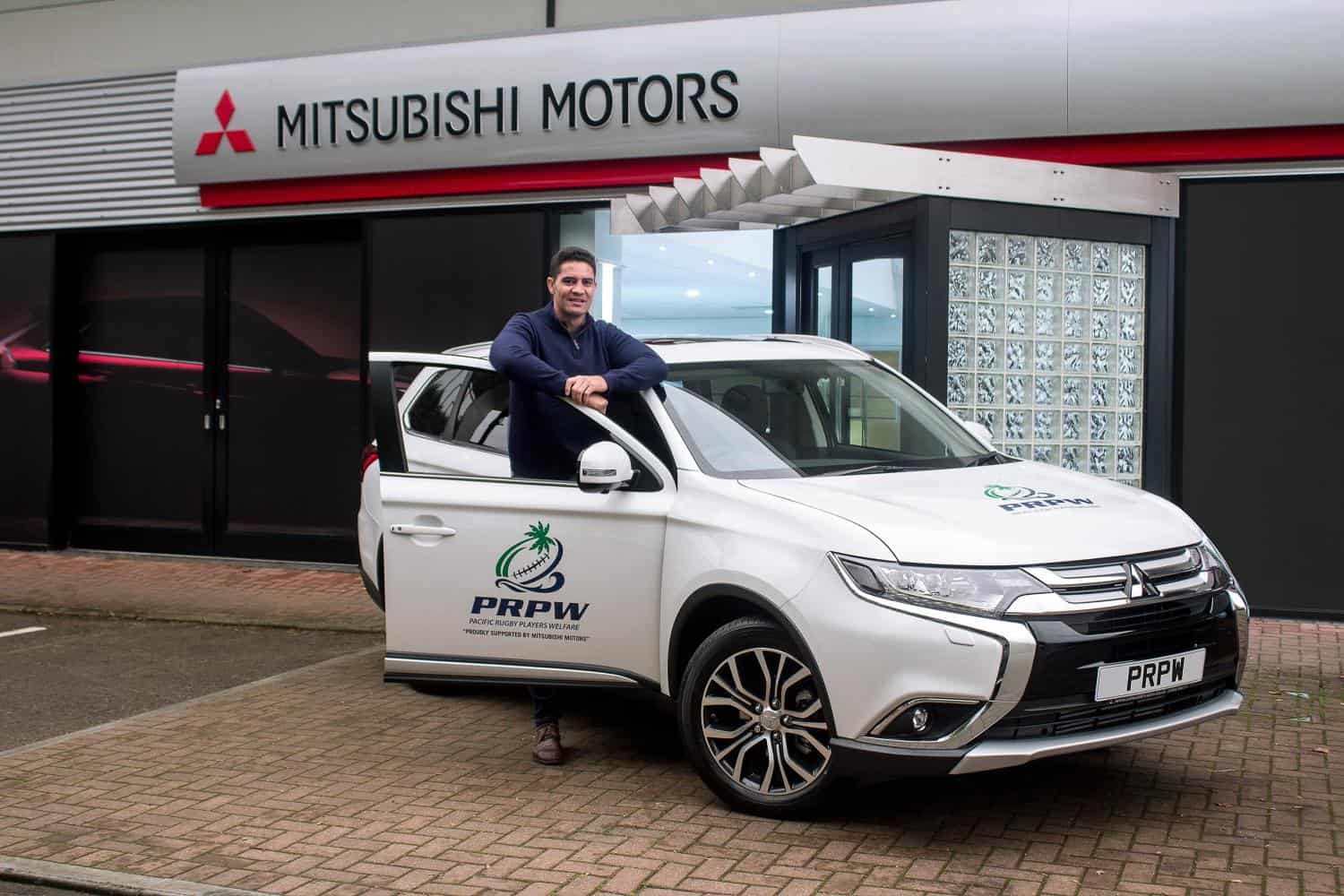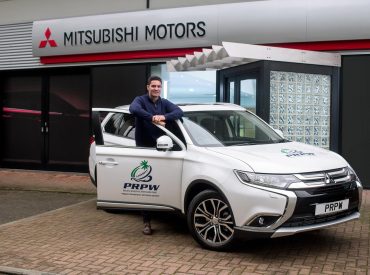 Mitsubishi Motors in the UK has underlined its commitment to the support of rugby at all levels by partnering with Pacific Rugby Player Welfare (PRPW).
The brand is backing PRPW in its work to provide professional and semi-professional players of Pacific Island heritage in the UK and Europe with the support they need to overcome the challenges of the game at a professional level and overseas living.
As part of the new partnership, Mitsubishi Motors in the UK is supplying the independent, not-for-profit organisation with a fully liveried Mitsubishi Outlander 4. PRPW founder and ex-Samoan International Daniel Leo will use the flagship seven-seater model to visit players of Pacific Island origin — around 150 — who play for UK clubs.
Established in 2016 by Daniel and fellow Samoan, Tongan and Fijian professional rugby players, PRPW supports over 600 players who now play throughout the European leagues – from the Top 14 and Premiership through to National 3 and Fédérale 3.
Drawing from their own experiences, the players have built up a 24/7 support network for players and their families, which aims to provide care during and after a player's career.
The organisation's nationwide Community Support Team comprises lawyers, accountants, counsellors, coaches and former players of Pacific heritage who have settled in England and Europe and who are able to share their experience. The support spans everything from help with finances to education, while PRPW also organises social events and focus groups to provide the traditional 'family' feeling that many players may be missing from home.
On the new partnership, Daniel, who has won 39 caps for Samoa and four for the Pacific Islands, said: "Being part of a leading club in the UK and Europe is seen as the pinnacle for many players in the Pacific Islands, but coming here can be quite eye-opening. Community is a massive part of life back home and we strive to keep that feeling for players when they're working overseas, while also providing the vital skills and information they need to integrate into another culture. The support can be essential, as in some cases that player can be financially responsible for supporting a large family or, in an extreme case, even a whole village."
Daniel continued: "We're immensely grateful for the support from Mitsubishi Motors in the UK and with their enthusiasm for rugby, they're the perfect fit for us. The Mitsubishi Outlander will make a massive difference to our work, enabling us to physically keep in touch with players and their families and avoid the chances of them becoming isolated."
On the new partnership, Lance Bradley, Managing Director, Mitsubishi Motors in the UK, said: "We are delighted to partner PRPW. Rugby is all about being part of a family and it's vital for the game that the increasing numbers of players from the Pacific Islands have the support they need to comfortably adapt to a brand new culture. PRPW not only ensures this, but its existence is also a great boost in helping to attract the best talent from the region, players knowing that the support they need to make their move overseas as straightforward as possible is already in place."
Mitsubishi Motors in the UK's backing of PRPW forms part of the brand's support of rugby at all levels, rising from grassroots all the way up to international. The brand has been a sponsor of England Rugby since 2016 and this year has become an official partner of Scottish Rugby. It has officially supported Gloucester Rugby since 2005, taking over as main partner in 2015, and also holds partnerships with Edinburgh Rugby and Salford Red Devils.
Sourced from NEWSPRESS