New 720S Spider is McLaren's 'most accomplished convertible supercar yet', due March 2019
December 10, 2018driversclub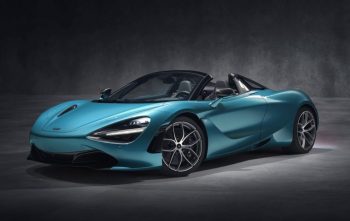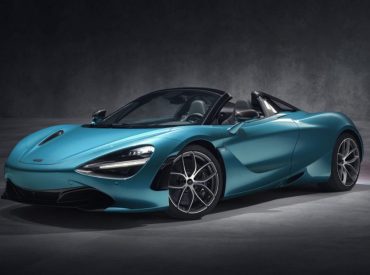 McLaren's 720S Coupé is a very special machine, a claim supported by five-star reviews from WhatCar? and Auto Express.
And what's a surefire way to improve an already incredible car? Tear the roof off, of course!
That's precisely what's happened with the unveiling of the new 720S Spider, due here in around Easter.
Granted, getting the roof down isn't exactly what we've thinking of in the run up to Christmas, but when the subject matter is a McLaren as remarkable as this, we'll make an exception.
You can order a 720S Spider right now, as long as you have £237,000 to hand, with a view to having it on your driveway from March 2019.
McLaren isn't being coy about the new variant either. The British marque says the 720S Spider is their most accomplished convertible supercar ever, splicing together the thrill of open-air driving with unparalleled dynamic performance and sophistication.
Engine wise, it uses the same unit as its fixed roof sibling – a four-litre twin-turbocharged McLaren V8 engine with 710bhp and 770Nm of torque – to race from zero to 62mph in 2.9 seconds.
From there, the 720S Spider can double its speed to 124mph in five seconds – clocking a 0-124mph time of 7.9 seconds), before reaching a top speed of 212mph, which is clipped to  202mph with the roof down.
Convertibles usually require some structural strengthening (due to, y'know, not having a roof!). However, the 720S Spider's light, stiff and extremely strong Monocage II-S carbon fibre core with integrated rollover protection structure means that isn't necessary.
Its dry weight of 1,332kg is the lightest in its class and an increase of just 49kg over the 720S Coupé as well as 88kg less than its closest competitor.
McLaren's patented new carbon fibre roof system means you can have the top down in 11 seconds at vehicle speeds of up to 31mph – a fastest-operating time in the supercar class.
Jess Wort, marketing manager at Drivers Club News, comments: "McLaren isn't mincing its words when it says this is its most accomplished convertible supercar ever. We can't wait to see it out in the wild."
Get your FREE Drivers Club fuel-finder app – let's go.
Fast, easy refuelling is only the start. Log on and get your FREE Drivers Club fuel-finder app, plus exclusive offers. For you, your family & your friends.