New Range Rover Evoque revealed, coming Spring 2019
November 23, 2018driversclub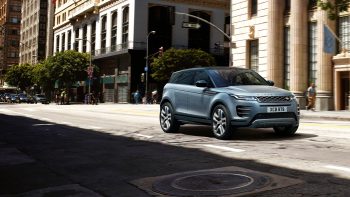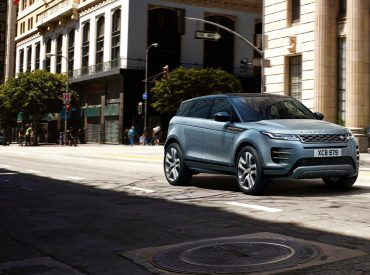 Land Rover's new Range Rover Evoque has been revealed ahead of its arrival in Spring 2019.
The original Evoque was a sales smash, shifting more than 772,000 units around the world since its launch in 2011, with a fifth of those going to buyers in the UK.
So what's going to help the Evoque retain its appeal from 2019?
Visually, the second-generation premium compact SUV has a more grown-up and sophisticated look than before.
It is instantly recognisable as an Evoque, with some key design traits retained from first time round, such as the clamshell bonnet, the bulging front wheel arches and the super-slim rear glass area. However, the back-end mimics the Velar by adopting the blacked-out strip below the rear window.
Larger wheels are available this time, riding on 17-inches as standard, growing to an optional 21-inches.
The Evoque mk2 will be the first car from Jaguar Land Rover to make use of the all-new Premium Transverse Architecture. This platform has been designed to offer smaller JLR models more scope for technological progress than the old LR-MS set-up.
Additionally, more than 90 per cent of the car's body components are new.
These new underpinnings result in a more spacious cabin and a boot that is ten per cent larger than before (now 591 litres).
Only a five-door model will be offered this time, with the three-door coupe being dropped from the range.
Engine options are plentiful with three petrol and three diesel engines to choose from.
Every engine is an Ingenium four-cylinder unit, with the petrol engines producing 197-, 247- and 396bhp, while the diesels pump out 148-, 178- and 237bhp. Each engine comes linked to a new nine-speed automatic gearbox too, except the entry-level diesel which uses a six-speed manual with front-wheel-drive.
Prices start from £31,600 for the 148bhp diesel, topping out at £40,350 for the mightiest petrol automatic.
Jess Wort, marketing manager at Drivers Club News, comments: "The Evoque is arguably the most desirable compact SUV out there and this new generation model is sure to strengthen its appeal."
Get your FREE Drivers Club fuel-finder app – let's go.
Fast, easy refuelling is only the start. Log on and get your FREE Drivers Club fuel-finder app, plus exclusive offers. For you, your family & your friends.