New SCALA redefines SKODA's compact car segment
December 07, 2018driversclub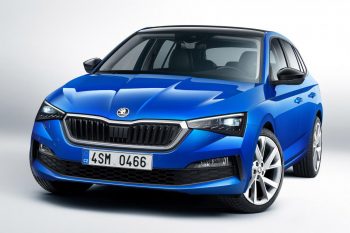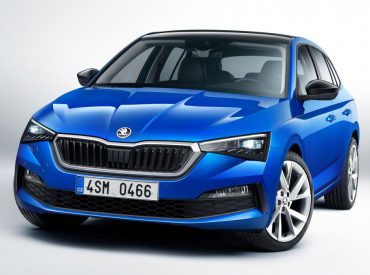 Czech marque SKODA has announced the release of its new SCALA model – a vehicle that the company states will "redefine the compact car segment" for the brand.
Set to offer a more dynamic and emotive feel than previous vehicles from the manufacturer, the SCALA is packed with the latest technology and delivers a stunning new look that will appeal to buyers.
Features of the car include an updated interior design based on the VISION RS concept, combining an ergonomic and emotive setup that is comfortable, pleasing on the eye and delivers the latest infotainment.
Outside, the SCALA exhibits stunning good looks and, underneath the bonnet, it offers options between three 1.0-litre or 1.5-litre petrol engines, as well as a 1.6-litre diesel variant to produce power output ranging from 70 to 110 kW (95 to 150 PS).
Boosting safety has also been a major focus for the model's designers, with the SCALA featuring up to nine airbags – including a driver knee airbag – and, for the first time in the segment, an optional rear side airbag.
Adaptive Cruise Control, Side Assist, Lane Assist and Front Assist with City Emergency Brake are also in-built assistance systems that further help to keep drivers of the SCALA safe behind the wheel.
It all combines to create a new model that looks great, drives well and has a real focus on safety.
SKODA head of design Oliver Stefani stated: "The SCALA is an important step in the further development of the SKODA design language.
"Not only is it a car that is practical and within reach for everybody – as you've come to expect from our cars – but it's also visually extremely powerful, sporty and very emotive."
Jess Wort, marketing manager at Drivers Club News, added: "The SCALA is a step forward in SKODA's design ethos and promises to be a popular addition to the brand's compact car segment."
Get your FREE Drivers Club fuel-finder app – let's go.
Fast, easy refuelling is only the start. Log on and get your FREE Drivers Club fuel-finder app, plus exclusive offers. For you, your family & your friends.