Original Mini named best UK-built car ever
April 20, 2017driversclub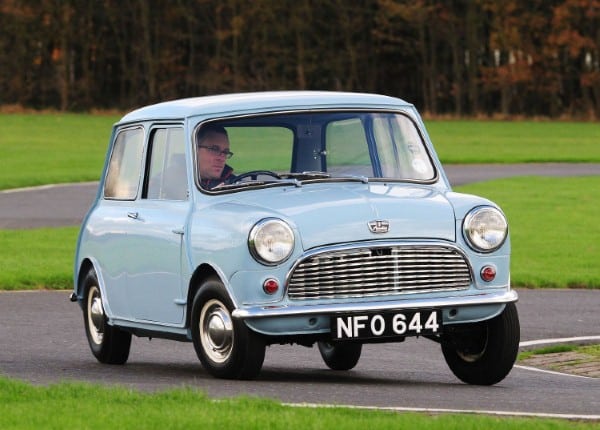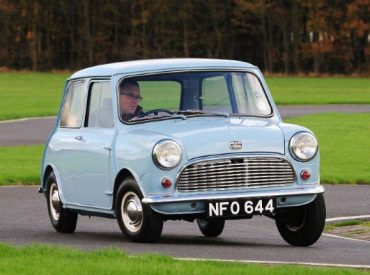 "What is the greatest car to be built in Britain?" – this is one ongoing topic of debate in the Petrol News office, but after years of discussion, we've finally received a definite answer of sorts and it's the original Mini.
That's according to Auto Express, which named the Mini from the 1960s as the best British-built car of all time, ahead of Jaguar E-Type and Land Rover Defender, which placed second and third respectively.
Judges – which included senior figures from Aston Martin and BMW – were asked to pick their top ten from a shortlist of 75 UK-built models, based on sales, groundbreaking design or unbeatable performance.
With the Mini, E-Type and Defender claiming the top three places, the list placed Aston Martin's DB5 in fourth, the McLaren F1 at five, the original Range Rover in sixth, the Ford GT40 in seventh, Caterham/Lotus Seven in eighth, the original Ford Escort at number nine and the Lotus Elise in tenth.
Steve Fowler, Auto Express' editor-in-chief, said the survey serves as a reminder of how many iconic cars Britain has produced over the years.
He commented: "So many of our top 50 cars redefined segments and pushed the boundaries of what was possible.
"The spirit of innovation which created models as diverse as the Mini, E-Type and Defender continues today and the British automotive industry should be proud of its achievements and confident of the future."
Stephen Hasley, brand manager at Petrol News, adds: "Britain has produced some truly iconic cars over the decades and this list is further evidence of that. The original Mini Cooper is always a heavy contender in these types of debates so it's little surprise to see it win out yet again."
Top ten British-built cars of all time
Mini
Jaguar E-Type
Land Rover Defender
Aston Martin DB5
McLaren F1
Range Rover Mk1
Ford GT40
Caterham/Lotus Seven
Ford Escort Mk1
Lotus Elise
Get your FREE Drivers Club fuel-finder app – let's go.
Fast, easy refuelling is only the start. Log on and get your FREE Drivers Club fuel-finder app, plus exclusive offers. For you, your family & your friends.