Performance Parts make fast Fords meaner than ever
December 04, 2017driversclub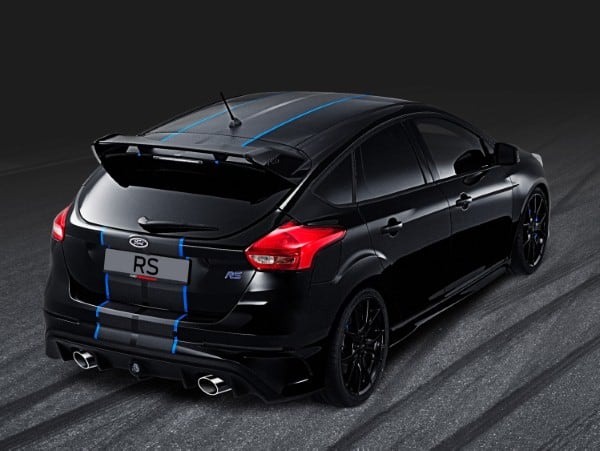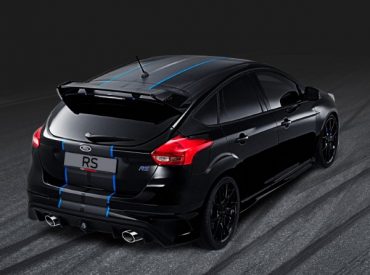 Any Ford car with the letters ST and RS glued to its boot lid is going to shift like a greased eel down a waterslide, but there's a new way to make a fast Ford fiercer: by adding any one of the six new Performance Parts.
The first wave of specially-developed, warranty-approved Performance Parts personalisation options and upgrades were revealed at the Essen Motorshow in Germany and are available to order through the Ford dealer network now.
Simply take along your Fiesta ST, Focus ST/RS or Mustang to your local Ford dealer and your desired bolt-on will be fitted by specially-trained technicians in a short space of time.
But 'what's on the menu?' you may be wondering? Here's the list of options so far:
Gearshift knob selection: Add a carbon fibre gearknob or a short-shift gear-linkage for your manual Mustang that snips gearshift travel by 20 per cent for a sharper, sportier feel.
Adjustable coilover strut and shock absorber kits: Reduce your ride height by up to 40mm and squeal with joy at the optimised driving dynamics.
Premium light alloy wheels: These ten-spoke wheels are flow-formed rather than cast to cut unsprung mass by up to 15 per cent. They can be fitted to the Fiesta, Fiesta ST, Focus and Focus ST and sizes range between 17 and 19 inches, depending on the model.
High-grade stainless steel exhaust systems: Mustang drivers can opt for road-legal or track-only variants with chrome or high-gloss black tailpipes.
Mustang GT Performance Calibration Power Packs: Boost the engine rev limit of your Mustang V8 to up to 7,500rpm.
Mustang V8 supercharger kit: Developed with Roush Performance, this enhancement ramps up power output beyond 595bhp.
This is the first batch of Ford Performance Parts and the second lot will cover more models and include new components when it arrives some time in 2018.
Read more: Mustang named world's best-selling sports car for 2016 /
Ford improves Focus RS with £35k Edition model
Fabio Carafa, Ford of Europe's vehicle personalisation director, commented: "Ford is synonymous with attainable performance. Ford Performance Parts will deliver even more satisfying driving experiences for enthusiasts.
"Ford Performance customers – some of the most competent and knowledgeable drivers out there – are telling us they want to further personalise the driving dynamics, performance and style of their vehicles. We've specifically developed our Ford Performance Parts portfolio to meet that need."
Stephen Hasley, brand manager at Petrol News, added: "Fast Fords have a humongous fanbase, and the option to optimise these hot hatches without voiding the warranty will come as great news to them."
Get your FREE Drivers Club fuel-finder app – let's go.
Fast, easy refuelling is only the start. Log on and get your FREE Drivers Club fuel-finder app, plus exclusive offers. For you, your family & your friends.