Supermini Vauxhall Corsa celebrates its 25th year
May 23, 2018driversclub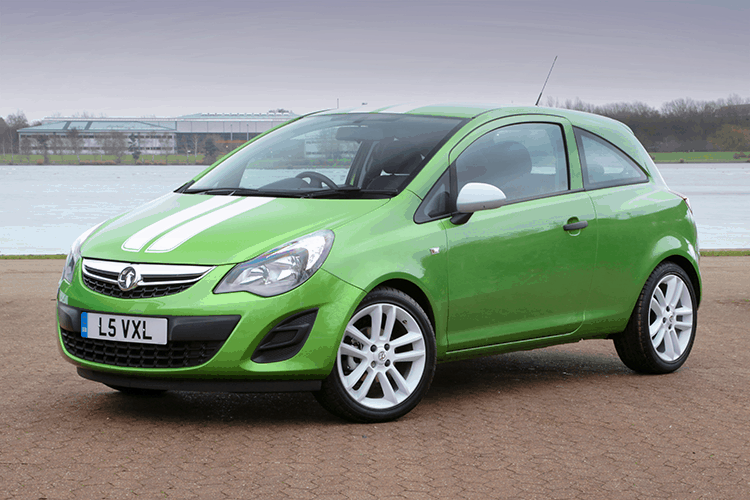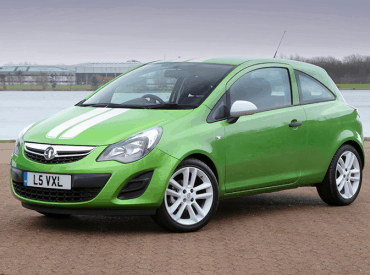 Did you know, Vauxhall Corsa celebrates 25 years of motoring? A quarter of a century! Wow! I know, it hit me hard too. I learnt to drive in a generation two Corsa, and I thought I was living the life of teenage luxury with a cassette player in the car. Now, in it's fifth generation,  it has Apple CarPlay and a host of modern technological and safety features – I think I had power steering back in the 90s…
Out of all the superminis, the Vauxhall Corsa has been a status symbol, even the famous admit to once owning or it even being their first car: Tinie Tempah, boxer Nicola Adams and ex Doctor Who actor Matt Smith. And, what more proof do you need when lead vocalist, Alex Turner, of Arctic Monkeys signed a publishing deal with EMI publishing, and then celebrated by buying a Vauxhall Corsa.
The manufacturer has also used the beautiful and famous to promote this little four wheeler, including Kate Moss, Sean Paul, Claudia Schiffer and chef James Martin – whose other cars are an Aston Martin, Ferrari…
There's no doubt, this little beaut, can snuggle itself into your affections and this week, it annouces a fiestier, fiercer and way-cooler option. The Corsa GSi, this mini beast will be punching its way into showrooms in July.
Let's take a look under the Corsa GSi bonnet
Built on a Corsa VXR chassis, the new GSi is powered by a punchy 1.4-litre turbo engine with 150PS and 220Nm of torque. Acceleration from 0-62 mph takes just 8.9 seconds, with strong performance right through to its maximum speed of 128mph. An ample 220Nm of torque between 3,000 to 4,500rpm, allied to a short-ratio six-speed gearbox, also helps the GSi accelerate from 50-70mph in fifth gear in just 9.9 seconds. In addition to delivering high performance, the Corsa GSi is also part of Vauxhall's latest Euro 6d-TEMP rollout (fuel economy 47.1mpg combined, CO2 emissions from 139g/km).
The Corsa GSi's chassis offers all the grip and poise that you'd expect from a set-up that previously underpinned the 210PS Corsa VXR. Optional light-weight alloy wheels, with 215/40 x 18 tyres, complete the package, allowing drivers to fully optimise its performance.
And of course, that performance is matched by sharp design both inside and out. Large front air intakes, a sculptured bonnet and prominent rear spoiler set the GSi apart from other Corsa models, while at the rear, a spoiler provides downforce at higher cornering speeds. A chrome tailpipe and red-painted front brake calipers complete the GSi's unique look.
Inside, leather Recaro seats (optional) allow drivers to sit low in the car, and a leather sports steering wheel and aluminium pedals continue the GSi theme. As with most other Corsas, the GSi comes with Vauxhall's IntelliLink infotainment system, offering Apple CarPlay and Android Auto connectivity.
Take a test drive on a Vauxhall Corsa, James Wilson, at FCS Vehicle Solutions, says there are plenty in stock ready to drive away today. He will also tell you more about the Corsa GSi, call FCS Vehicle Solutions on 01235 773633 or visit www.fcsvehiclesolutions.co.uk