Test drive an Alfa SUV during your online xmas shopping
November 22, 2018driversclub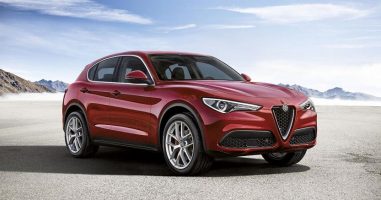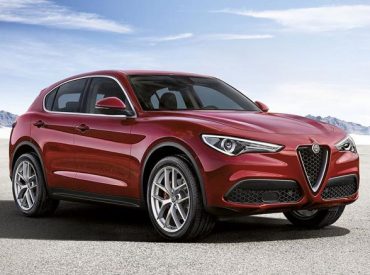 People in the internet age are truly spoilt. We can get hold of pretty much anything at the click of a button, thanks to on-demand services and online shopping.
Films, clothes, holidays, they can all be taken care of with a few taps of a touchscreen, and now, you can add 'booking a car test drive' to that list.
That's right, a collaboration between Alfa Romeo and Amazon means that you can schedule a 45-minute test drive of the new Stelvio SUV through the online shopping giant's website.
Customers who click through to amazon.co.uk/adlp/alfaromeo can choose a time and date that suits them, with the car being delivered to their home, workplace or wherever.
Unfortunately, the idea is only running for a limited time and in specific areas on certain dates, but other car makers that have run similar schemes have enjoyed a healthy level of interest, and we'd expect the same with a car as appealing as the Stelvio.
During the 45-minute test drive, potential customers can put the Stelvio through its paces on roads familiar to them, while an Alfa specialist will be in the passenger seat to answer any questions and show them how to reap the most from the car.
The idea is being run in London, Birmingham, Manchester and Edinburgh on selected weekends throughout November and December.
London: November 24 & 25
December 01 & 02
December 08 & 09
December 15 & 16
Birmingham: December 01 & 02
Manchester: December 08 & 09
Edinburgh: December 15 & 16
A spokesman for Alfa Romeo said: "The Stelvio is the first SUV from Alfa Romeo and with this new car has come fresh thinking.
"Working with Amazon on this test drive programme has given us the chance to really put our customers at the centre and make the whole process of trying a new car as convenient as possible, while still allowing them to experience the Alfa Romeo passion."
Jess Wort, marketing manager at Drivers Club News, comments: "The next logical step is getting those delivery drone things to dump a car on your driveway at a moment's notice."
Get your FREE Drivers Club fuel-finder app – let's go.
Fast, easy refuelling is only the start. Log on and get your FREE Drivers Club fuel-finder app, plus exclusive offers. For you, your family & your friends.