Unique McLaren Senna made from LEGO
March 29, 2019driversclub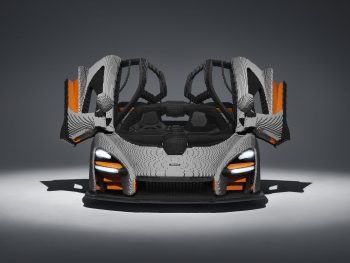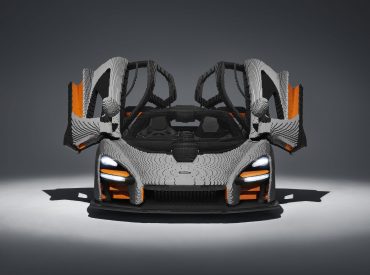 McLaren is renowned for its commitment to design excellence and the engineers at the manufacturer work tirelessly to create some of the finest sportscars in the world.
That said, everybody needs a little time to unwind and what better way to do that than to build a lifesize version of one of your most famous cars!
A model that's not just a plaything
Built painstakingly, brick by brick, over the course of 5,000 hours, the McLaren Senna LEGO model is fully interactive and has been created in a 1:1 scale. It includes a lifelike engine and took more than half a million LEGO bricks to create.
Weighing in at an impressive 1,700 kg – that's 500 kg more than the actual McLaren Senna – the LEGO version is fully interactive and features the Senna's iconic gull-wing doors and interior parts taken directly from the real car. It has been built to emulate the marque's  Victory Grey paintwork with contrasting orange highlights.
The model took more than two years in total to piece together and will now embark on a worldwide tour. It involved more than 42 builders working ten-hour shifts to complete and actually took nine times longer to construct than the actual McLaren Senna.
Jess Wort, marketing manager at Drivers Club News, comments: "It's not every day that you get to sit behind the wheel of a lifesize LEGO McLaren. The engineers who built it must have the patience of saints, but it's now the rest of us who'll get to enjoy the fruits of their painstaking labour."
Get your FREE Drivers Club fuel-finder app – let's go.
Fast, easy refuelling is only the start. Log on and get your FREE Drivers Club fuel-finder app, plus exclusive offers. For you, your family & your friends.