Which car deserves to be crowned UK Car of the Year 2018?
January 18, 2018driversclub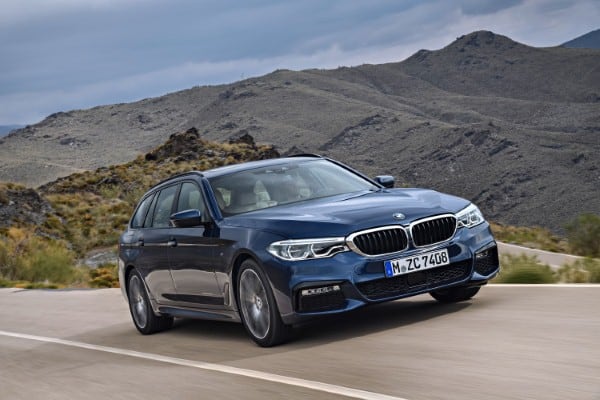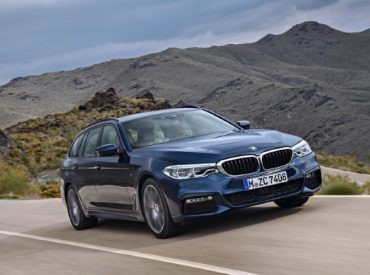 'What was the best new car of last year?': this is the question asked most often around this time of the year in the Petrol News office. Maybe it's to do with the Oscars and the Golden Globes and almost everyone in here has a different answer.
It's this question which is at the heart of the UK Car of the Year (UK CotY) 2018 awards too, and a 27-strong judging panel will seek to announce a worthy overall winner of this year's awards next month.
But before then, the 13 shortlisted cars in contention for the grand title of 'UK Car of the Year 2018' has been revealed.
It essentially reads as a best-in-class list for 2017, with nominated cars separated by segment, ranging from dinky superminis to mountain-conquering SUVs.
Double vision
BMW is the only manufacturer to top two categories, winning best executive car for the 5 Series [pictured], then best estate for the Touring version of the same car.
In the luxury category, Rolls-Royce racked up a hat-trick of group wins with the Phantom after coming out on top with the Ghost in 2015 and the Dawn last year.
On the flip side, there were first-time UK CotY gongs for Kia, which silenced all doubters with the Stinger GT (best performance car), and sister brand Hyundai, whose i30N claimed best hot hatch.
Peugeot and Lexus also secured their first UK CotY awards for the 3008 (best family car) and LC (best coupe) respectively.
Mazda's MX-5 soft-top was the overall winner in 2016 and the roadster's hard-top counterpart could reprise that triumph after being named best cabriolet. All will be revealed when the top title is awarded on February 23rd; check back then to find out who won.
Stephen Hasley, brand manager at Petrol News, commented: "Three of the four previous overall UK CotY winners have come from German manufacturers (BMW i3 and i8, and the Mercedes-Benz E-Class), so perhaps the smart money is on something Deutsch. And as the only German car in the chase, the twice-nominated 5 Series may have it in the bag."
Full list of category winners at UK Car of the Year Awards 2018:
Best supermini: SEAT Ibiza
Best small hatch: Volkswagen Golf
Best family: Peugeot 3008
Best executive: BMW 5 Series
Best estate: BMW 5 Series
Best small crossover: Citroen C3 Aircross
Best medium crossover: Volvo XC60
Best large crossover: Skoda Kodiaq
Best luxury: Rolls-Royce Phantom
Best coupe: Lexus LC
Best cabriolet: Mazda MX-5 RF
Best hot hatch: Hyundai i30 N
Best performance: Kia Stinger
Get your FREE Drivers Club fuel-finder app – let's go.
Fast, easy refuelling is only the start. Log on and get your FREE Drivers Club fuel-finder app, plus exclusive offers. For you, your family & your friends.