Save £50 on a Silver Cross stroller at Mothercare
August 13, 2019
A stroller is a great way for baby to see the world and for parents to navigate it. Right now, you can save £50 off a Silver Cross stroller at Mothercare. This store is synonymous to all mums and dads as being the home of baby products. It is also where you will find top stroller brand Silver Cross.
Silver Cross is the Rolls-Royce for baby carriage
The name began in 1877 when William Wilson invented the world's first baby carriage. William developed an innovative spring system – the now-famous bouncing Silver Cross suspension – and combined this with a reversible hood to create the first-ever modern pram.
Silver Cross soon gained a reputation for high-quality craftsmanship and design and grew to become one of the industry's biggest exporters worldwide. By the mid-1900s, the company was renowned for producing the world's most exclusive baby coaches – known as the "Rolls-Royce of prams".
Silver Cross even has a royal legacy too; they first began supplying a pram for King George VI.
A stroller you can trust for your baby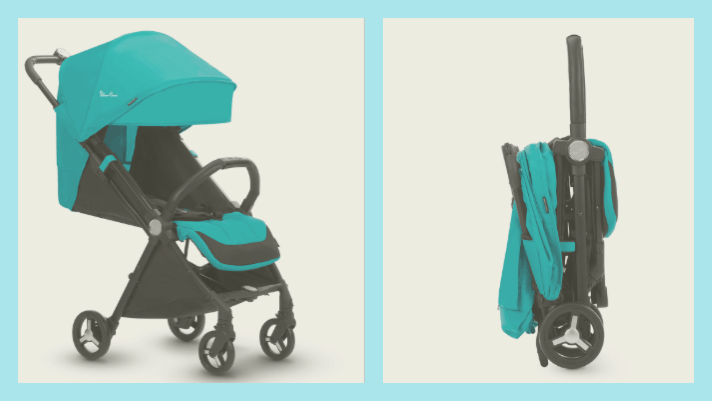 Since William Wilson wheeled out the first coach-built model from his Yorkshire workshop at Silver Cross Street in Leeds, the name still stands for the principles he held dear. Uncompromising quality. Painstaking craftmanship. Practical design.
Here are a few of the strollers bearing the silver cross logo that you can save up to £50 on at Mothercare.
Jet is the global traveller stroller
Jet is an ultra-compact lightweight travel stroller that folds so small it can be used as a piece of cabin baggage and stowed away in the overhead locker. It can even wheel along with you in the airport like a small suitcase. Jet also includes a handy cover to keep everything tidy while you're on your travels.
Jet is suitable from birth up to 15kg. It has a soft padded lie-flat seat, multi-position reclines and adjustable calf support to ensure your little one is comfortable whether a baby or toddler
The fully extendable UPF50+ hood has a ventilation system, pop-out sun visor and viewing window. The flip-flop-friendly brakes are easy to use, while the lockable front swivel wheels and dynamic spring suspension provide a smooth ride for your baby. The five-point safety harness keeps your little one safe and secure.
Jet converts into a compact travel system with the addition of the Simplicity car seat and adaptors.
Take a luxurious stroll in the park with Reflex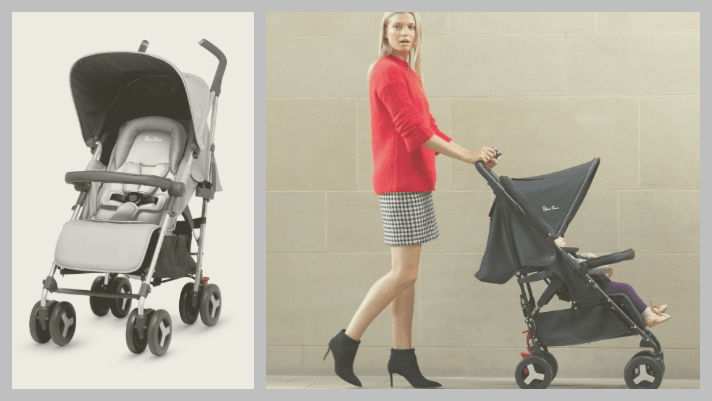 The Reflex pushchair has a wealth of innovations for your baby's comfort. This advanced stroller is suitable from birth up to 25kg and comes with an exclusive matching newborn head hugger, perfect for your baby. The roomy seat and tall backrest are ideal for growing boys and girls, making Reflex a great all-rounder.
With Unique Baby Curve™ technology, the ergonomic backrest is breathable with maximum airflow, which creates a natural position for baby. That means it's incredibly comfortable for baby, so their back and spine never come in contact with the frame. There's also a super soft memory foam head support to cushion baby and comfort pad, shoulder pads, crotch pad and waist pad.
Travel and storage are simple with the Reflex. When folded down, the chassis is surprisingly compact, with a simple, one-hand mechanism to pack it away. Reflex has everything you need for comfortable strolling.
Drivers Club members can save up to £50 on selected Silver Cross strollers from now until 10 September 2019.
Why not join and grab this deal – and many others?


Download Drivers Club now from your app store and start finding 1,000s of UK forecourts to help you fuel fast, enjoy great monthly offers and keep up to speed on the latest motoring news.