Travel light with up to 50% off Kipling bags
July 01, 2019
Kipling luggage have bags of room, so you can avoid the worry of leaving some critical item at home. Of course, we don't advise the 'kitchen sink', but the baggage capacity is considerably ample whatever size Kipling you choose from suitcase to carry-on to backpack or purse.
The Kipling story is one of great passion, creativity and entrepreneurial spirit. In 1987, three Belgian friends decided that they needed high-quality bags that were iconic and chic and fashionable and… not dull!
They stumbled upon a happy accident on a loom with crinkled nylon fabric… and voila, the idea for Kipling was born. Having hit upon a winning formula, they wasted no time in creating the affordable, sporty and functional bags and lifestyle essentials that have gone on to become wardrobe favourites across the world.
Packing right for a holiday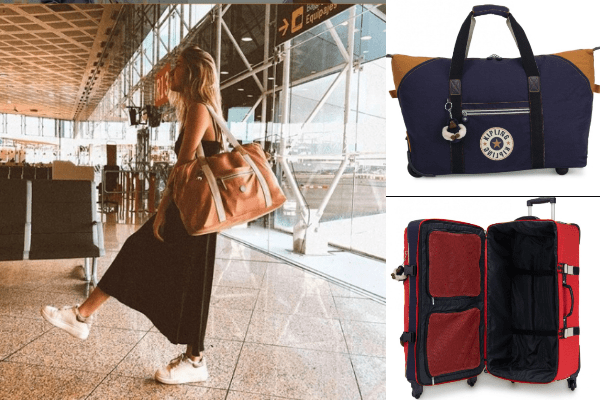 When you have a big holiday planned, the last thing you want to have to do is turn over your valuables to a baggage handler to enter the plane. Before you buy and before you fly, check with your airline to see what type of luggage and carry-on bags they allow.
As well as being stylish, Kipling has a range of practical storage options to protect large items, like a tuxedo or ballroom gown, or small, like a camera or lipstick.
The designs are so stylish, and the colours so modern, you will be able to pick up your luggage easily from the airport arrivals carousel.
Carrying items for a day trip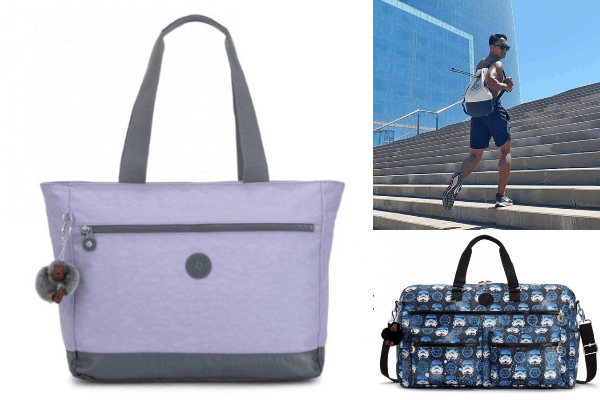 As a tourist, when it comes to visiting the historical or cultural hotspots of a country, you will need a lightweight bag that is prepared for every eventuality.
Looking for a bag with pockets, and plenty of them with zippers? Kipling's ingenious designs have pockets in pockets and in places where you can hide valuable items in locations that are not accessible from the front. You will still have spacious room for your sunscreen, hand sanitizers, hat, fan or water bottle and many more essential items; and always be able to whip out your mobile phone for a quick selfie.
Plus, Kipling bags are water-resistant, lightweight, sturdy and comfortable enough to swing over one shoulder or two in style.
Drivers Club members can save up to 50% on Kipling designer label bags until 30 July 2019.
Why not join and grab this deal – and many others?


Download Drivers Club now from your app store and start finding 1,000s of UK forecourts to help you find fuel fast, enjoy great monthly offers and keep up to speed on the latest motoring news.